ANOTHER RECYCLED PROJECT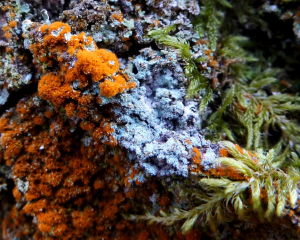 ANOTHER RECYCLED PROJECT - UK and Ireland : RECYCLING A PROJECT . I am tempted to create an ✳️iSpotlight✳️ (not just a Collection) of Trentepoh
RECYCLING A PROJECT
.
I am tempted to create an ✳️iSpotlight✳️ (not just a Collection) of Trentepohlia.
To do this efficiently I collect all the Observations and visit them one by one, over time. There are 102.
.
My objective is to learn but to also possibly challenge IDs that I feel might be improved - I learn a lot in the process
I am always pleased to see Description Notes and links to ID-support, as well as Comments - all those things increase the value of iSpot greatly, though it seems to be a diminishing art.
.
I will add as much useful resource to the Project as I can find
Look - https://www.flickr.com/photos/orangebuzz2000/32035736996
.
The GORGEOUS lead picture is here
https://www.ispotnature.org/communities/uk-and-ireland/view/observation/239075/
Check it out at full enlargement.
.

Does anyone (else) actually like the idea of ✳️iSpotlight✳️?
.
There is more value in creating than browsing them. I would support anyone wishing to do their own. They may be better suited to Families or Genera but tightly to individual or a small collection of Species would be very valuable in iSpot
.
Here is the current LIST.
https://www.ispotnature.org/communities/uk-and-ireland/view/project/788984/
28 Sep 2020
dejayM
Main navigation