Gelechiidae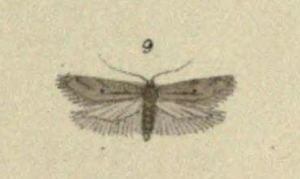 Gelechiidae - UK and Ireland : Personal project to i) review the Gelechiid observations on iSpot and ii) rescue some Gelechiids sku
Personal project to i) review the Gelechiid observations on iSpot and ii) rescue some Gelechiids skulking anonymously in the unidentified moth pit
https://www.ispotnature.org/communities/uk-and-ireland/view/project/769755/unidentified-moths
.
.
The Gelechiidae are a family of micro-Lepidoptera now known in the vernacular variously as borers, crests, groundlings, nebs and sobers. Many are somewhat obscure, inconspicuous and little-known, and, being often shades of camouflage brown or grey with some spots, they do not always invite easy identification or excite interest, and are often passed over. In many species, the combination of antennae swept back over the wings and long recurved labial palps is distinctive and points to the Gelechiidae. The larvae have a variety of lifestyles, including about a dozen leaf-miners (although a majority feed within spun leaves and shoots).
.
Useful resources to help with identifying that tricky Gelechiid include:
.
1. Paper
.
The Moths and Butterflies of Great Britain and Ireland, Vol 4, Pt 2: Gelechiidae, by Emmet & Langmaid, 2002
.
"An Introduction to the Gelechiidae". Proc. Trans. Br. Ent. Nat. His. Soc., 18: 99-106, by Sokoloff & Bradford, 1985
"The British species of Metzneria, Paltodora, Isophrictis, Apodia, Eulamprotes and Argolamprotes (Lepidoptera: Gelechiidae)". Br. J. Ent. Nat. Hist., 3: 23-28, by Sokoloff & Bradford, 1990
"The British species of Monochroa, Chrysoesthia, Ptocheuusa and Sitotroga (Lepidoptera: Glechiidae)". Br. J. Ent. Nat. Hist., 6: 37, by Sokoloff & Bradford, 1993
.
2. Online
.
https://www.gelechiid.co.uk/full-species-list
(GRS, the Gelechiid Recording Scheme)
,
https://www.norfolkmoths.co.uk/micros.php?family=Gelechiidae
(species by species accounts)
https://www.norfolkmoths.co.uk/micros.php?familythumbs=yes&family=Gelechiidae&fx=33
(visual overview of the family)
.
https://ukmoths.org.uk/thumbnails/gelechiidae
(seven pages to scroll through)
.
https://britishlepidoptera.weebly.com/35-gelechiidae.html
.
http://www.lepiforum.de/lepiwiki.pl?Gelechiidae
(but note that this German language site includes species not on the British Isles list)
.
And for the leaf-mine enthusiast(s) among us, here is the 2020 Gelechiid leaf-miner challenge: to find and observe the mines of a minimum of five of these:
.
http://www.leafmines.co.uk/html/Gelechiidae.htm
06 Feb 2020
Bluebirdresearch
Main navigation