Rusts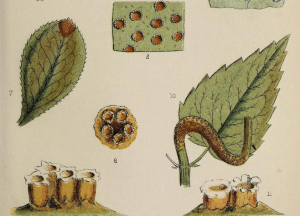 Rusts - UK and Ireland : Some things you see by chance. Some things you can increase the chances of seeing through preparatio
Some things you see by chance. Some things you can increase the chances of seeing through preparation.
.
My knowledge of rusts is limited. I am trying to improve that knowledge by pulling the iSpot rust observations into a project temporarily; I can then browse through them and understand better what to look for, where and even how.
.
Also at hand:
.
"A Checklist of the Rust Fungi of the British Isles", by Henderson (British Mycological Society, 2004)
.
"The Rust Fungi of the British Isles: A Guide to Identification by their Host Plants", by Henderson (British Mycological Society, 2004)
.
"Rust Fungus Red Data List and Census Catalogue for Wales", by Woods, Stringer, Evans & Chater (2015), which comes with 40 pp of species accounts and colour photos perfect for the beginner. Wales has 199 out of circa 225, or 78% of the total rust taxa of Britain.
.
"Plant Disease", by Ingram & Robertson (1999), being no. 85 in Collins' New Naturalist series - chapter 9 dedicated to rusts
.
Articles for beginners in various Herefordshire Fungus Survey Group news sheets (numbers 15, 18, 21-26 and 30) by Debbie Evans, 2008-2015
.
The said Debbie Evans speaks pleasingly of rusters going rusting, just as some birders go birding. One of my resolutions for 2020 therefore is to rust.
.
Also hoping to strike it lucky and find some Mycodiplosis larvae while I'm at it::
.
https://www.ispotnature.org/communities/uk-and-ireland/view/observation/532521/cecidomyiidae-larvae
.
https://www.ispotnature.org/communities/uk-and-ireland/view/observation/283031/mycodiplosis
07 Jan 2020
Bluebirdresearch
Main navigation