Celebrating UK wildlife with Autumnwatch on iSpot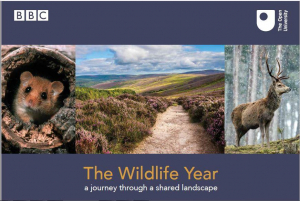 Celebrating UK wildlife with Autumnwatch on iSpot - UK and Ireland : Autumnwatch on BBC Two is back from October 29 to November 1 2019, with four special 60-minute progr
Autumnwatch on BBC Two is back from October 29 to November 1 2019, with four special 60-minute programmes celebrating all the very best of our UK wildlife. At iSpotnature.org we can't wait to see all the observations posted of what you see! To help us see your activity, this project pulls together all iSpot observations posted this autumn.
For Autunmwatch The Open University has produced a 2020 calendar highlighting the connections between humans and wildlife. iSpot, is part of this and here to help! Order your's now, go to
http://www.open.edu/openlearn/autumnwatch-2019
to find out more.
30 Oct 2019
miked
Main navigation