Trichoptera of the British Isles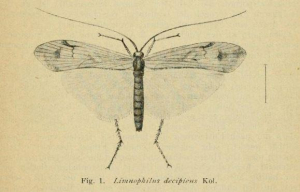 Trichoptera of the British Isles - UK and Ireland : To monitor adult caddisfly observations and identifications in Britain and Ireland. To review exis
To monitor adult caddisfly observations and identifications in Britain and Ireland.
To review existing observations and identifications.
To review which caddisflies are being reported on iSpot.
Preliminary thoughts: These are of two types, viz i) those adult caddis of attractive or distinctive appearance or behaviour; and ii) those which are accidental collateral of the moth-trapping activities of lepidopterists. It follows that undistinguished and retiring caddis and those not attracted to light are less likely to be reported; this inevitably includes some common species.
21 Aug 2019
Bluebirdresearch
Main navigation