UNIDENTIFIED MOTHS and their Larvae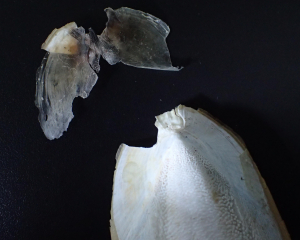 UNIDENTIFIED MOTHS and their Larvae - UK and Ireland : Latest Edit 15 March 2020 THE MOTH & MAGGOT PIT. NOW showing 185 Adult Moth Observations - trending
Latest Edit 15 March 2020
THE MOTH & MAGGOT PIT
.
NOW showing 185 Adult Moth Observations
- trending quickly DOWN thanks for some strong recent activity - ✅thanks✅
.
508 Larvae
though they also have their own project here
https://www.ispotnature.org/communities/uk-and-ireland/view/project/775592/caterpillar-test
.
The Poject Picture is the Cuttle Moth from here
https://www.ispotnature.org/communities/uk-and-ireland/view/observation/775260/cuttle-moth
- apparently the only World Record
. .
This project is the result of endless (months) of extracting potential moths from the Invertebrate's Pit here https://www.ispotnature.org/communities/uk-and-ireland/view/project/770782/uk-invertebrates-without-id
Faced with the impossibilty of adding a simple tag (only the Curator can do that) we. Helen (HB) and I had to wade through over ELEVEN THOUSAND inverts to get to each abandoned moth in turn. Luckily we had one opportunity to bring them together with the simplest of added ID - Moth (Heterocera)!
.
Many were (still are) hopeless, just a picture titled Moth or Micro, often bad and with NO descriptive or ID notes, nor mention of size or response to comments - some with up to 100 views and no reaction.

.
.
Very few people have commented about the process here, though some have complained - few have acknowledged the value of having all unidentified moths in one collection.
Further (and WORSE), it's VERY rare to get a response to our comments in individual posts, even those from current anctive users.
.
This may reflect the great FLAW in the Tracker - it is cluttered by our own activity and it loses its colour at each refresh - no wonder then that people can't find important changes
.
.
Generally though, moth posters really ought to do much better, with decent photos - they are nearly all of captive specimens after all. Two pictures in different lighting would make the World of difference, as would some attempt by the poster to do initial research to Family.
.
We are still faced with loads of unidentified moths (and larvae). Probably over 75% are from Users who have left iSpot and a high percentage from people who seem not to use their Changes Tracker anyway or even care much for due process. I often wonder WHY they need to know the name!. Most of our requests have gone unnoticed and even some experienced Users seem not to use their Tracker - or care about responding (possibly both).
.
The earliest UnIDd moth here is 17 May 2009 - I think before the site went publically live. the birthday last year 2019 has slipped silently away.
'
What is needed, is for a few high-iconned Moth-ers to set an example of how to Observe moths and how to present them. I am aware this place (iSpot) is for ALL and the absence of 'rules' and formality is sometimes a blessing.
.
My marker post has some strongly worded 'advice' for potential and existing Moth-ers
.
.
Interested in GLOBAL LEPS?
https://www.ispotnature.org/communities/global/species-dictionary/13021881/lepidoptera/observations
.
As always the Forum is open for comment, discussion or ideas -
https://forum.ispotnature.org/t/the-un-idd-moth-pit/601
ðJ
2352 reads
20 Aug 2018
dejayM
Main navigation