Sir John McDougall Gardens - Isle of Dogs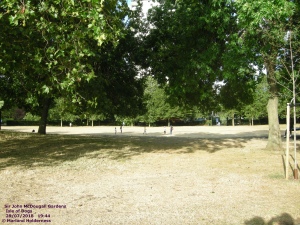 Sir John McDougall Gardens - Isle of Dogs - UK and Ireland : Trying to see if I can emulate dejayM's plan and list 100 observations. Recording the seasonal chang
Trying to see if I can emulate dejayM's plan and list 100 observations.
Recording the seasonal changes as the year unfolds.
May need help in identifying some.
Hoping to include the river bank at low tide.
I've moved the goalposts a bit, on the map, to include a short way up the Thames Path
2017/10/23 Check Bing maps for a great view of the location: (
https://binged.it/2icU1a8
)
THANKS to those who fixed the Projects.
2018 - Late July - After the heatwave - how the grass has changed (It rained yesterday!)
15 Oct 2017
marlandza
Main navigation