Cicadellidae of the British Isles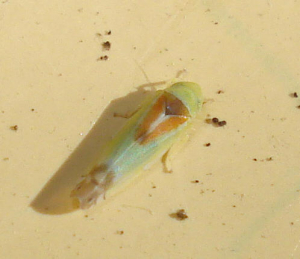 Cicadellidae of the British Isles - UK and Ireland : To show their distribution, images, host plants, habitats and keys all as an aid to identification. Also to hopefully inspire folk to venture out and look for them; there's a load that have not been accounted for, for many a year and
To show their distribution, images, host plants, habitats and keys all as an aid to identification. Also to hopefully inspire folk to venture out and look for them; there's a load that have not been accounted for, for many a year and new ones just waiting to be discovered. Please tag all your Cicadellidae images with Leafhopper, thank you.

A Cicadellidae checklist is being processed. and when an ID is in doubt I have access to HEMIPTERA CICADOMORPHA KEYS (excluding Deltocephalinae and typhlocybinae) By WALTER J. LE QUESNE. Also by the same author DELTOCEPHALIN'AE KEYS, and of course the TYPHLOCYBINAE KEYS too.

There will be projects for the other Auchenorrhyncha hopper Families but one hop at a time, aye.

30 Oct 2015
MickETalbot
Main navigation