Bryophyte Club! - The UK's Moss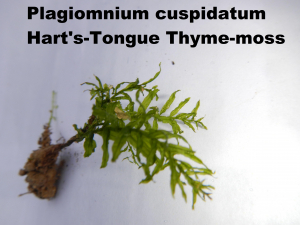 Bryophyte Club! - The UK's Moss - UK and Ireland : This project is created as a branch of the Bryophyte Club project which I'm aiming do expand so I do
This project is created as a branch of the Bryophyte Club project which I'm aiming do expand so I don't have to keep on asking people for tags etc. and I can be more taxonomically correct. All posts which are identified as a species belonging to the group Bryophyta and/or have a tag 'moss'.
If anyone has any moss questions, don't hesitate to ask them here!
The numbers shown in the title of the photos correspond to the page number that species is on.
Anyone wanting to view parts of a PDF version of the field key in the BBS Field Guide, click here:
https://rbg-web2.rbge.org.uk/bbs/activities/bbsfgspac.htm
31 Dec 2014
jimmymac2
Main navigation