The Mouse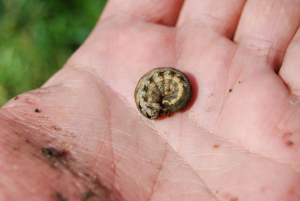 Observation - The Mouse - UK and Ireland. Description: One of three (possibly two) species of caterpillar found whilst gardening. Found on the ground but associated with Stinging Nettle and/or Green Alkanet (also some bramble present). Instinct says they are all moth species but as the great oracle Go
One of three (possibly two) species of caterpillar found whilst gardening.

Found on the ground but associated with Stinging Nettle and/or Green Alkanet (also some bramble present).

Instinct says they are all moth species but as the great oracle Google reveals a lack of ID resource for caterpillars I have no sound basis for this. (Why does Collins butterfly guide not include caterpillars?)

May be the same as www.ispot.org.uk/node/253960 but a different instar.
Main navigation