Dimpled Lords-and-Ladies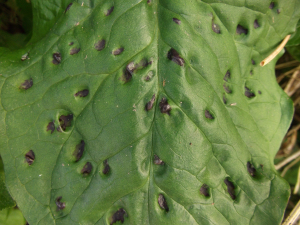 Observation - Dimpled Lords-and-Ladies - UK and Ireland. Description: I know about the Mottled form and the plane one. These specimens are all dimpled or pimpled or even a combination of both. There is quite a bit of information about the other two but little about dimpled forms. The dimples/pimples are associated with t
I know about the Mottled form and the plane one.
These specimens are all dimpled or pimpled or even a combination of both.
There is quite a bit of information about the other two but little about dimpled forms.
The dimples/pimples are associated with the mottled form as they are formed where the mottling is.
Is there anyone whom knows more about this?
Growing on very mossy limestone scree at the foot of cliffs with woodland at the top.
Main navigation