Baby Bat (dead)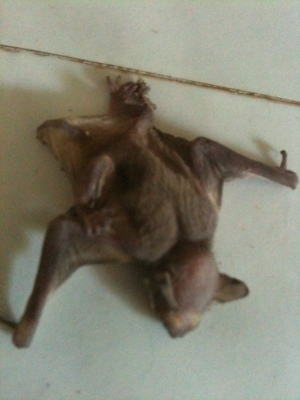 Observation - Baby Bat (dead) - UK and Ireland. Description: Bought a period House, one morning we found a dead baby bat just lying on a kitchen work surface. (must be a crack in ceiling above as we've also had shrews or mice drop through it too!) He was bald, had little hooks and his features so perfect It is
Bought a period House, one morning we found a dead baby bat just lying on a kitchen work surface. (must be a crack in ceiling above as we've also had shrews or mice drop through it too!)
He was bald, had little hooks and his features so perfect
It is a rural location, we have fields surrounding us with a large lake and copse in the grounds. Last summer the bats were doing fantastic aerial displays around the lake and through our trees, catching insects? We suspect they may be nesting in our roof and good luck to them too!

Can anyone identify what species of bat he is please ? Why did he die? Did he get too cold away from his mum?
Main navigation