dead birds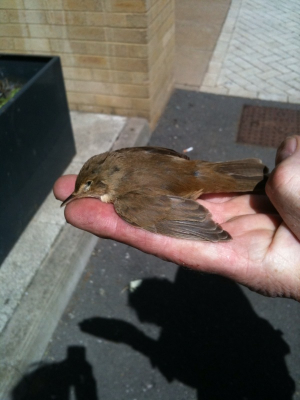 Observation - dead birds - UK and Ireland. Description: I found this bird below a glass walled building in clarenden road watford. I forgot i had taken the photo on my phone. Having checked my books i have come up with marsh warbler due to thin pale eye ring,squareish tail and upper bill being darker than lo
I found this bird below a glass walled building in clarenden road watford.
I forgot i had taken the photo on my phone.
Having checked my books i have come up with marsh warbler due to thin pale eye ring,squareish tail and upper bill being darker than lower bill.
Seems a little odd to find such a scarce bird dead,although i did find a dead peregrine some weeks earlier.
Main navigation