Blurred mistletoe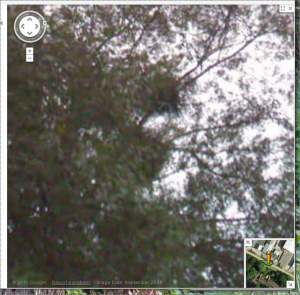 Observation - Blurred mistletoe - UK and Ireland. Description: Put on in support of a forum discussion. It was growing on some kind of Poplar and if it is anything like the tree about a mile away opposite a location i once lived in it is likely to drop branches on the road it overhangs and we will loose it! Street v
Put on in support of a forum discussion. It was growing on some kind of Poplar and if it is anything like the tree about a mile away opposite a location i once lived in it is likely to drop branches on the road it overhangs and we will loose it!
Street view is awful for this but it is now 200 miles away from where i live!
If you live near Aldershot can you do our eyes a favor and put us a better image of it on!
Main navigation