Finding old photo's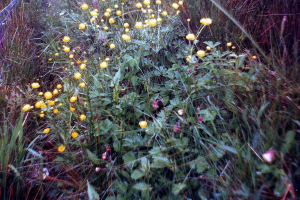 Observation - Finding old photo's - UK and Ireland. Description: Another plant of which this was the only example I ever came across in this part of the country. (Seen here growing with Water Avens) P.S. Sorry about the poor quality of the photo - I was using a simple pocket sized point and shoot. The plant was growi
Another plant of which this was the only example I ever came across in this part of the country. (Seen here growing with Water Avens)
P.S. Sorry about the poor quality of the photo - I was using a simple pocket sized point and shoot.
The plant was growing by the side of a stream (Burn) at the base of a very wet, boggy slope.
Main navigation