Creamy fungus on grass stems near apple trees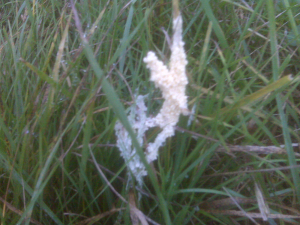 Observation - Creamy fungus on grass stems near apple trees - UK and Ireland. Description: Creamy fungus growing on blades of grass - looks like curds of cauliflower. No visible stalks. Hailey site, grass in old garden orchard - regrew quickly in autumn 2010 after fortnightly grass cut but not seen in 2011. Ramsden site, grass in old orch
Creamy fungus growing on blades of grass - looks like curds of cauliflower. No visible stalks.

Hailey site, grass in old garden orchard - regrew quickly in autumn 2010 after fortnightly grass cut but not seen in 2011.

Ramsden site, grass in old orchard - poor out of focus photo using phone autumn 2011.
Main navigation