47778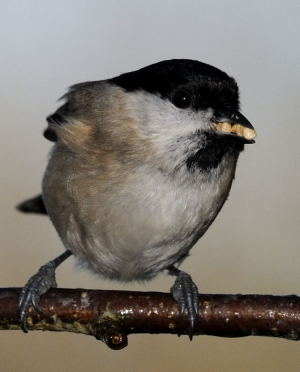 Observation - 047778 - UK and Ireland. Description: This marsh tit was photographed near my feeders. What is in its beak? The feeders have niger seed, peanuts, sunflower seed kernels, fat balls. The marsh tits tend to take a whole sunflower kernel and fly off. Its beakfull does not look like any of thes
This marsh tit was photographed near my feeders. What is in its beak?

The feeders have niger seed, peanuts, sunflower seed kernels, fat balls. The marsh tits tend to take a whole sunflower kernel and fly off. Its beakfull does not look like any of these.

I have identified it as a Marsh Tit rather than a willow Tit because of the glossy head, squared tail and lack of light panel on the wing. See the third picture, which is a different bird. Perhaps I have both?
Main navigation