Gold Headed Fly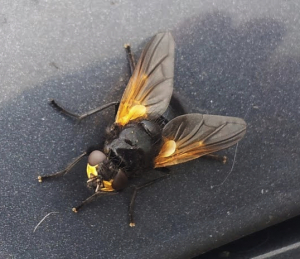 Observation - Gold Headed Fly - UK and Ireland. Description: I spotted this fly sitting on my car in the car park at work in Stirling, Central Scotland. I saw it from a distance because of the colour of it's head, so snapped it with my phone (this pic is a crop). Picture was taken Aug 24 this year. The thing tha
I spotted this fly sitting on my car in the car park at work in Stirling, Central Scotland. I saw it from a distance because of the colour of it's head, so snapped it with my phone (this pic is a crop). Picture was taken Aug 24 this year.

The thing that struck me most was the gold colour of it's head - it was relective gold, it looked metallic, the same colour is at the base of it's wings.

I have never seen anything like it in 40 years, so an identification would be great.
Main navigation