Faeces found in garden 22 Nov 2011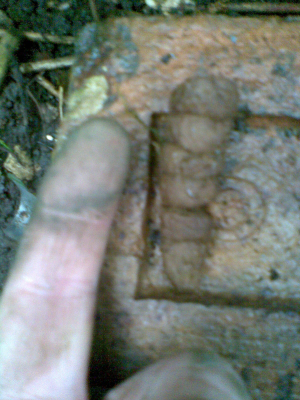 Observation - Faeces found in garden 22 Nov 2011 - UK and Ireland. Description: Not very good photo, dull day in my garden and just had mobile phone. Saw it on the top of my shed, so presume something that can climb - unless something flying past? Some trees near us, but mostly arable farmland all around us. Drainage ditches aroun
Not very good photo, dull day in my garden and just had mobile phone.
Saw it on the top of my shed, so presume something that can climb - unless something flying past?
Some trees near us, but mostly arable farmland all around us. Drainage ditches around area so mink, etc around as well. One or two grey squirrels; weasels, stoats etc around the place. Perhaps could be some type of bird, but wouldn't think so?
Main navigation