Myxomycetes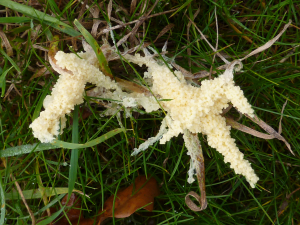 Observation - Myxomycetes - UK and Ireland. Description: I photographed these on a friends neglected lawn. They were all over the place and at different stages. The first picture is a very early stage and each picture shows approx. five or so days growth, from creamy to white then a blackening stage. I didn't
I photographed these on a friends neglected lawn. They were all over the place and at different stages.
The first picture is a very early stage and each picture shows approx. five or so days growth, from creamy to white then a blackening stage.
I didn't find any completely black. But I'll be going back soon.
Main navigation