My dog eat one of these and got really ill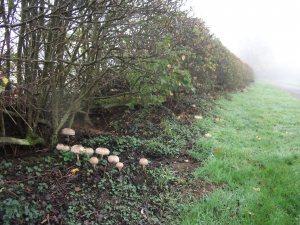 Observation - My dog eat one of these and got really ill - UK and Ireland. Description: My dog eat one of these and got really ill. Foaming at the mouth, and diarrhoea. The vet said she was badly dehydrated and put her on a drip. For identification, the closest I can find is http://www.aranzadi-zientziak.org/micologia/c I can't find an
My dog eat one of these and got really ill. Foaming at the mouth, and diarrhoea. The vet said she was badly dehydrated and put her on a drip.

For identification, the closest I can find is http://www.aranzadi-zientziak.org/micologia/c

I can't find any information on the its poisonous effects and I'm not sure. Any help would be appreciated.
Main navigation