_MG_3448 russula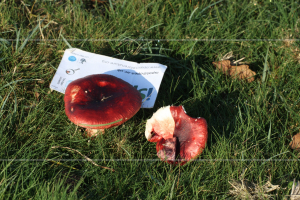 Observation - _MG_3448 russula - UK and Ireland. Description: Interesting thing about this one is the location. in grassland rather than woodland. check the location, its by gps and is very accurate on the google map view. however this 'grassland' is a very strange area of low (a few cm) hummocks and damp areas be
Interesting thing about this one is the location. in grassland rather than woodland. check the location, its by gps and is very accurate on the google map view.
however this 'grassland' is a very strange area of low (a few cm) hummocks and damp areas between and tiny woody shrubs just a few cm tall. these russulas may be growing with dwarf willow or other one of these tiny shrubs.
the russula had no taste, pinkish stem and hint of yellow/cream on the gills. no conifers within 50m.
Main navigation