User comments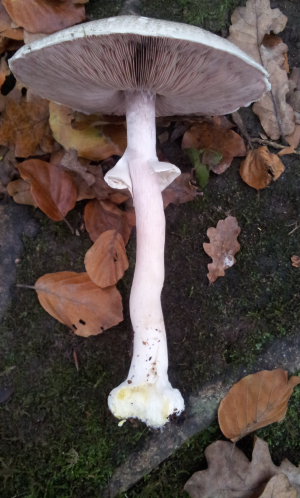 Observation - User comments - UK and Ireland. Description: The cap is about 9 cm across and the stem is about 12 cm. Cap is white with intensive brown scaling. Distinct fragile ring and some slight yellowing at base of stem. Base of stem is bulbous. Gills salmon pink. Flesh white with no staining. Found
The cap is about 9 cm across and the stem is about 12 cm.
Cap is white with intensive brown scaling. Distinct fragile ring and some slight yellowing at base of stem. Base of stem is bulbous. Gills salmon pink. Flesh white with no staining.
Found growing on its own under beech and oak.
Main navigation