Jigsaw falling into place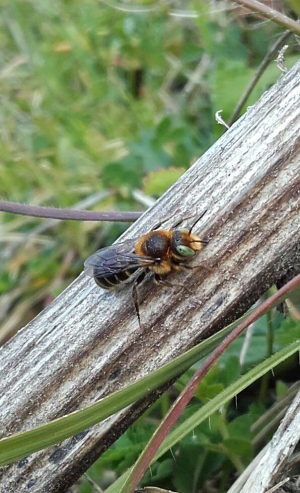 Observation - Jigsaw falling into place - UK and Ireland. Description: This was a bit of a puzzle - it looked like an Osmia bee but not quite like any I know. There is a
This was a bit of a puzzle - it looked like an Osmia bee but not quite like any I know. There is a related bee; one once introduced itself, a female, which turned up inside my car deep into Salisbury Plain.
Suddenly the penny dropped - this must be the male. A check of various reliable sites produced a perfect match.
This green-eyed apparition lingered on the dry stem just long enough for a hurried passport photo, then it was gone.
Main navigation