German Wasp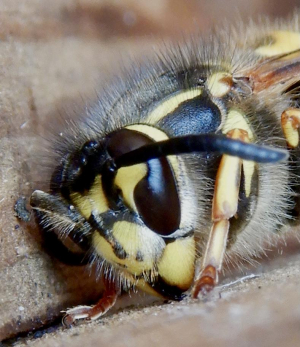 Observation - German Wasp - UK and Ireland. Description: Very small malar space - Vespula . The ocular yellow area is bigger than vulgaris. . The clypeus has
Very small malar space - Vespula
.
The ocular yellow area is bigger than vulgaris.
.
The clypeus has distinctive 3 central spots.
.
The pronotum has an irregular width yellow stripe (lower edge is very irregular).
.
The lower side of the yellow triangle on thorax below the wing base is straight - and it is larger and more triangular than vulgaris.
.
Probably a worker female.
Main navigation