Theridiidae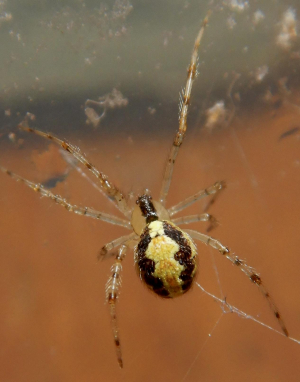 Observation - Theridiidae - UK and Ireland. Description: Distinctive shape and proportions and especially legs (and eyes) of the comb footed spiders Theridii
Distinctive shape and proportions and especially legs (and eyes) of the comb footed spiders Theridiidae.
.
The wide dark, parallel band is distinctive and as this is a mature female - the "Mickey Mouse" ears of her epigyne are distinctive enough to take to species.
.
Colour and abdominal pattern are in helpfully variable but the other features enable ID.
.
3mm max head to spinnerets.
Main navigation