Unidentified Seabird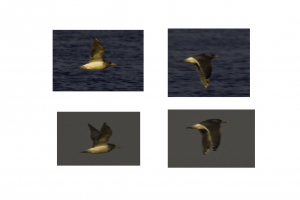 Observation - Unidentified Seabird - UK and Ireland. Description: Seen flying east, alone, over the sea at 16:40. Added 30.10.2011 - Thanks for the suggestions of Azorean Yellow-legged and Herring. I am 99% positive that the light has not darkened the hood to such an extent that it is Herring. I have seen many adul
Seen flying east, alone, over the sea at 16:40.

Added 30.10.2011 - Thanks for the suggestions of Azorean Yellow-legged and Herring. I am 99% positive that the light has not darkened the hood to such an extent that it is Herring. I have seen many adult and juvenile large gulls and the hood struck me immediately as too dark. I have uploaded more photos with higher resolution, which I hope show the contrast between the light body and dark hood.

Thanks again for the suggestions. All further help welcome.
Main navigation