Isolation and recovery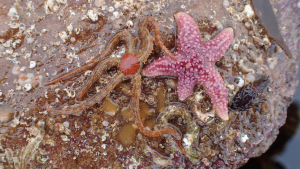 Observation - Isolation and recovery - UK and Ireland. Description: ISOLATION IS GOOD! . I have not been to my very local shore from months. The C19 rules took me there
ISOLATION IS GOOD!
.
I have not been to my very local shore from months. The C19 rules took me there today. I was not disappointed.
Each stone I turned over revealed some joy.
Scapa Flow is one giant rock pool, full of clear water and life.
https://en.wikipedia.org/wiki/Scapa_Flow
.
I brought 150 photos home - six observations-worth. I needed a glass of wine.
In my excitement (or because of the wine) I deleted all the pix from my card - have YOU ever done that?
Very luckily I had a recovery app**
...
I have added the tag isolation1 for my new Project ISOLATION OBSERVATIONS
.
Anyone can use it BUT you must (it's compulsory) mention the tag and write something that connects your Isolation with the Observation (please?)
The tag is ready for you to use, just type isolation In Descriptive tags: and UP it will come. (PLEASE don't create a new one)
Once in and saved, click on it to see who else reads my story.
See my comment below and here
https://forum.ispotnature.org/t/isolation-observations/1010
.
.
**
https://www.ccleaner.com/recuva/download
(use the FREE one)
Main navigation