IMG_8568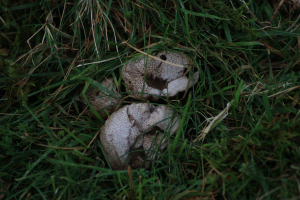 Observation - IMG_8568 - UK and Ireland. Description: Fungus appears to have a brown cap but is also covered in spots of white which are all connected by several thin 'arms'. On memory, I would suggest each cap had a diameter of 2-3cm. It was found in Ardnarmurchan up hillside approximately 200m west o
Fungus appears to have a brown cap but is also covered in spots of white which are all connected by several thin 'arms'.

On memory, I would suggest each cap had a diameter of 2-3cm.

It was found in Ardnarmurchan up hillside approximately 200m west of the B8007 roadway. Alot of heather, mosses, and grasses present all over hill. Found on N.E. face of hillside.
Main navigation