Nettle Groundbug nymphs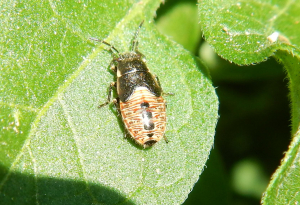 Observation - Nettle Groundbug nymphs - UK and Ireland. Description: My first sighting of this species which were seen in clusters of 10-20 totalling hundreds. Although
My first sighting of this species which were seen in clusters of 10-20 totalling hundreds.
Although some were on nettles the vast majority seemed to prefer bindweed.
Most of them were late instar nymphs but I think I can see a couple of adults.
As soon as the weather brightens I will be back to see progess.
Main navigation