Picture 002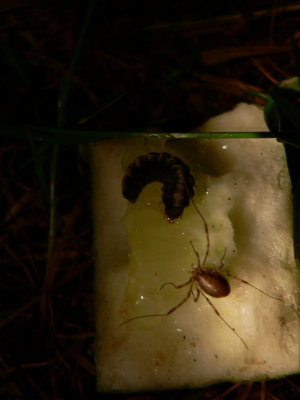 Observation - Picture 002. Description: Hello, I am new to Ispot. I was wondering if anyone can indentify these, what I suspect are, larvae? I have only just moved to the area and I keep seeing them in the garden, mainly at night time. They can been seen here eating the cucumber I put out fo
Hello,
I am new to Ispot.
I was wondering if anyone can indentify these, what I suspect are, larvae?
I have only just moved to the area and I keep seeing them in the garden, mainly at night time. They can been seen here eating the cucumber I put out for the snails/slugs.
Are they beetle larvae, do you think?
I really look forward to a reply :)
Thank you!