Longhorn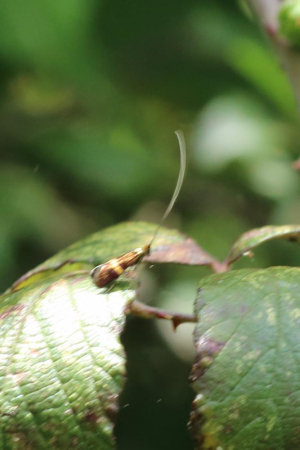 Observation - Longhorn - UK and Ireland. Description: Seemed smaller than the N. degeerella I usually see. Neither I nor the friend I was with have seen
Seemed smaller than the N. degeerella I usually see. Neither I nor the friend I was with have seen the alternative A. croesella which seems a possibility here.
Divisions on the paper shown are approximately 8mm apart.
Captive specimen shown a different one from those photographed, but in the same group.
Main navigation