Unknown plant near coast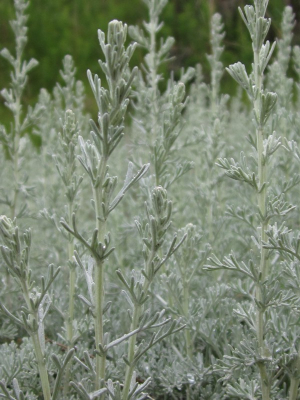 Observation - Unknown plant near coast - UK and Ireland. Description: It looked a bit ghostly, that whitish/greenish spot in the dunes... The plant(s) only grew at this very spot - I couldn't find it anywhere else in the vicinity. There were no flowers on it (yet, I suppose). It felt a bit furry (hence the whitish c
It looked a bit ghostly, that whitish/greenish spot in the dunes...
The plant(s) only grew at this very spot - I couldn't find it anywhere else in the vicinity.
There were no flowers on it (yet, I suppose).
It felt a bit "furry" (hence the whitish colour) - similar to lavender, but there was no scent.
Main navigation