Bittersweet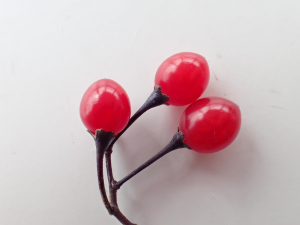 Observation - Bittersweet - UK and Ireland. Description: A TEST POST (EDITED FREQUENTLY) to see if I can recreate the Bug that removes pictures from Observat
A TEST POST (EDITED FREQUENTLY) to see if I can recreate the Bug that removes pictures from Observations
Image Titles may cause this but also any further Editing, particularly of the Observation title may also be the cause.(changed from Sn&kebe//?y)
I have changed the single Picture - a few times,
I also changed the IMG title to include ? & / &lt - looking for illegal characters
I have changed the Observation Title and added strange characters - you can see those (now back to Snakefly)
I have closed the Application and even shut down my computer - makes no difference
None of these things has affected the post - I am at a loss.
EDIT - last resort - removed picture. Closed down.
An hour later, added 5 new Illustrations, as there is now an agreement (thanks)
PS It may be unfortunate (perhaps) than anyone who adds an agreements or comment will get reminders each time I amend the structure..
Main navigation