Mint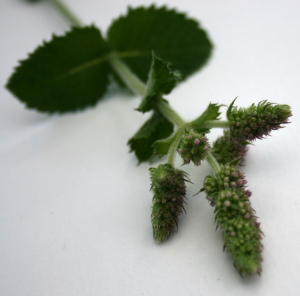 Observation - Mint - UK and Ireland. Description: Definitely the mint family, as the leaves smell when crushed. Leaves are soft and velvety to the touch, with a defined pattern and jagged edge. Small lilac flower heads (in this example less than 2cm in length). Although found in hedgerow, this was a sh
Definitely the mint family, as the leaves smell when crushed. Leaves are soft and velvety to the touch, with a defined pattern and jagged edge.
Small lilac flower heads (in this example less than 2cm in length).
Although found in hedgerow, this was a shaded, woodland area near a stream (see new photo).
Main navigation