Otter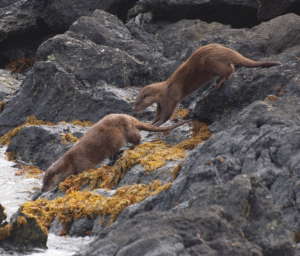 Observation - Otter - UK and Ireland. Description: First spotted out to sea and then was lucky enough to be able to watch as they came onto the rocky shore. Is this an adult with its fully grown cub? The last photo was of a collection of invertebrates that I assume would be evidence of previous otte
First spotted out to sea and then was lucky enough to be able to watch as they came onto the rocky shore.

Is this an adult with its fully grown cub?

The last photo was of a collection of invertebrates that I assume would be evidence of previous otter meals - however , I am not sure about this.
Main navigation