Teasel on the Towpath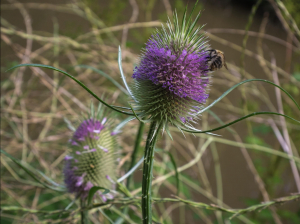 Observation - Teasel on the Towpath - UK and Ireland. Description: Tall plant, pink/lilac spiky flower heads - unmistakeable... Single clump of healthy teasels on bank of the canal. I see teasels fairly commonly but they rarely seem to appear in the same spot 2 years running... I have now seen them at two locations on
Tall plant, pink/lilac spiky flower heads - unmistakeable...
Single clump of healthy teasels on bank of the canal. I see teasels fairly commonly but they rarely seem to appear in the same spot 2 years running...
I have now seen them at two locations on this stretch of the canal and hope I they might be spreading along it.
Main navigation