Fungus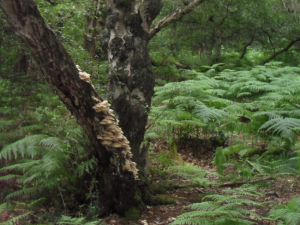 Observation - Fungus - UK and Ireland. Description: The birch tree is still alive although the branch on which this fungus is growing, has very few leaves on it, mostly near the top. The gills are white and the fungus feels like floppy rubber. I have never seen so much fungus on one branch. Is this due t
The birch tree is still alive although the branch on which this fungus is growing, has very few leaves on it, mostly near the top.
The gills are white and the fungus feels like floppy rubber.
I have never seen so much fungus on one branch. Is this due to weather conditions this year?
Main navigation