Unknown Tree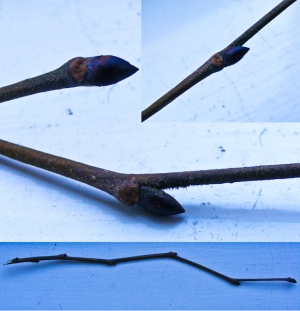 Observation - Unknown Tree - UK and Ireland. Description: Growing in relatively wet conditions beside a small stream. Adjacent to oak woodland. But also exotic planted gardens - so could be a hybrid or exotic. Tree was small, bark smooth. Twigs downy with small pale dots, with distinctive leaf scars - with 3 s
Growing in relatively wet conditions beside a small stream. Adjacent to oak woodland. But also exotic planted gardens - so could be a hybrid or exotic.
Tree was small, bark smooth.
Twigs downy with small pale dots, with distinctive leaf scars - with 3 spots on each.
Buds v.dark red, with 5 scales.
Main navigation