Oenothera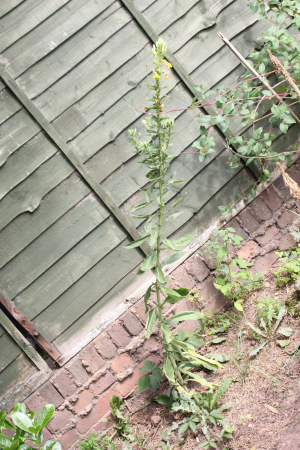 Observation - Oenothera. Description: Evening Primrose species. Field notes below. - 148cm tall - leaves at base 20cm long - (withered) petals 23mm long - Sepals mostly green, although some developing sepals are vaguely tinged red - red base to hairs on stem and seed capsules - th
Evening Primrose species. Field notes below.
- 148cm tall
- leaves at base 20cm long
- (withered) petals 23mm long
- Sepals mostly green, although some developing sepals are vaguely tinged red
- red base to hairs on stem and seed capsules
- the stamen look slightly longer than the style, but again the flowers are all withered.
- the longest seed capsule I could find was 25mm long. It was thicker in the lower middle/middle section and was hairy.