Eggs in soil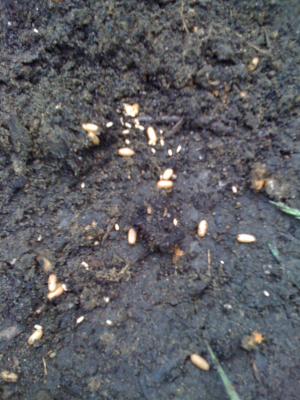 Observation - Eggs in soil. Description: I was planting some tomato plants in a raised bed in my garden the other week and came across hundreds of these eggs buried in the soil, some near the surface but others up to about 10cm down. There were two sizes as you can see, the larger ones were a
I was planting some tomato plants in a raised bed in my garden the other week and came across hundreds of these eggs buried in the soil, some near the surface but others up to about 10cm down.

There were two sizes as you can see, the larger ones were about 1cm long and looked like medecine capsules. In the areas where the eggs were there were also lots of ants, so I wondered if the ants might be farming them in some way?

Any help in identification much appreciated.