Somnolent Bumblebee (3)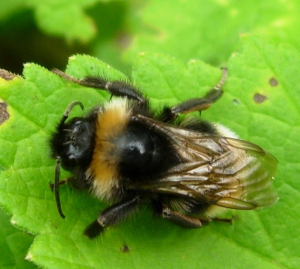 Observation - Somnolent Bumblebee (3) - UK and Ireland. Description: The facial hairs that I can see are black, characteristics of males I believe. There is a degree of resolution here of antennal segments but not enough as yet to tempt me to discriminate between B. vestalis and B. bohemicus on the basis of the relative le
The facial hairs that I can see are black, characteristics of males I believe. There is a degree of resolution here of antennal segments but not enough as yet to tempt me to discriminate between B. vestalis and B. bohemicus on the basis of the relative lengths of s3, s4 and s5 - re a previous comment by Syrphus.
Checking that I have the numbering order right.
Could the yellow collar be described as bicoloured?
Main navigation