Hoverfly images (Bombus similarity)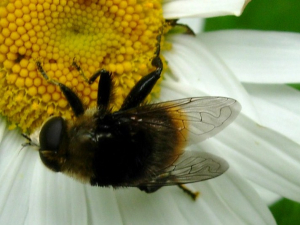 Observation - Hoverfly images (Bombus similarity) - UK and Ireland. Description: The black legs and looped R4+5 vein are consistent with Merodon equestris. I think this is the form with bicoloured thorax described as Merodon equestris Fabricius by Stubbs and Falk (p.304). (Could the hind femur here be said to have the apical ventra
The black legs and looped R4+5 vein are consistent with Merodon equestris.
I think this is the form with bicoloured thorax described as Merodon equestris Fabricius by Stubbs and Falk (p.304).
(Could the hind femur here be said to have the apical ventral projection mentioned by Stubbs and Falk (p.446 re Plate 12)? I think it might.
Main navigation