Yellow Flower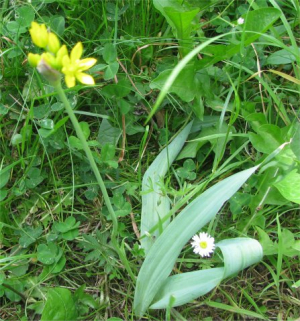 Observation - Yellow Flower - UK and Ireland. Description: Glossy yellow flowers. Fleshy leaves. Round stem. I'm not sure if this has been planted along with other wildflowers we planted a couple of years ago, or just growing naturally. The flower is growing in an area set aside as a wildflower area. The
Glossy yellow flowers. Fleshy leaves. Round stem.

I'm not sure if this has been planted along with other wildflowers we planted a couple of years ago, or just growing naturally.

The flower is growing in an area set aside as a wildflower area. There is a high hedge on one side and a small copse on the other, with a 5-6 yards area clear between them.

[Thanks - certainly looks like Allium Moly]
Main navigation