Bladder senna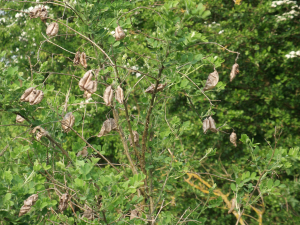 Observation - Bladder senna - UK and Ireland. Description: This looks like broom only if there were no seed pods in winter. The leaves look like laburnum and the flower stems come from above the leaves and hang to one side. Seed pods are papery and remain on the vine until spring as can be seen from the photo o
This looks like broom only if there were no seed pods in winter.
The leaves look like laburnum and the flower stems come from above the leaves and hang to one side.
Seed pods are papery and remain on the vine until spring as can be seen from the photo of the plant i took a cutting from.
Still has flowers struggling to open 01/12/11!!!

Photos replaced due to having gone missing during a site upgrade.
Main navigation