Face off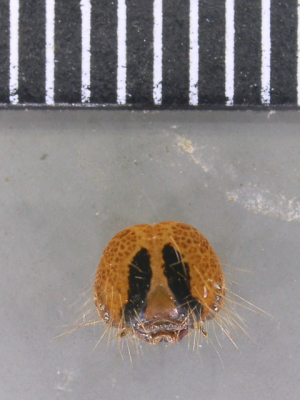 Observation - Face off - UK and Ireland. Description: I've been rearing a Gypsy Moth caterpillar (see http://www.ispot.org.uk/node/68084 for more details). At a recent shedding of its skin it managed to pop of the old head case/skin in a single bit - not something I have seen in a lepidopteron before but
I've been rearing a Gypsy Moth caterpillar (see http://www.ispot.org.uk/node/68084 for more details).
At a recent shedding of its skin it managed to pop of the old head case/skin in a single bit - not something I have seen in a lepidopteron before but I have heard of it.

Added here for interest.

Location given is where the original adult was found - not sure what the iSpot convention is for locations of reared species.
Main navigation