Portuguese Squill, Ventnor,Isle of Wight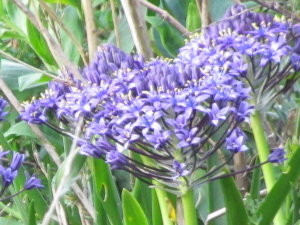 Observation - Portuguese Squill, Ventnor,Isle of Wight - UK and Ireland. Description: A bulbous plant in the Asparagaceae family, native to SW Europe and W. Africa. This clump were growing on the cliffs near Wheeler's Bay along Ventnor seafront, where they appeared to be quite well established and very happy. This may be a new record fo
A bulbous plant in the Asparagaceae family, native to SW Europe and W. Africa.
This clump were growing on the cliffs near Wheeler's Bay along Ventnor seafront, where they appeared to be quite well established and very happy.
This may be a new record for them, having previously been observed on the cliffs at Blackgang.Clearly a garden escape.
Main navigation