Egg found on top of compost heap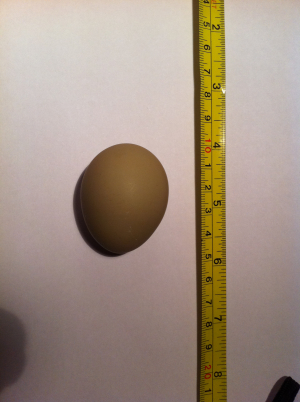 Observation - Egg found on top of compost heap - UK and Ireland. Description: This egg is approx 4.5 cm long. The surface is smooth and an even green / grey colour (Photo does not show this well - sorry!). We found this on top of the old carpeting that keeps the compost heap warm, nothing else around it. Can anybody identify th
This egg is approx 4.5 cm long. The surface is smooth and an even green / grey colour (Photo does not show this well - sorry!).
We found this on top of the old carpeting that keeps the compost heap warm, nothing else around it.

Can anybody identify the species of bird this egg belongs to?

Thanks, in anticipation.

Alison
Main navigation