Pair bonding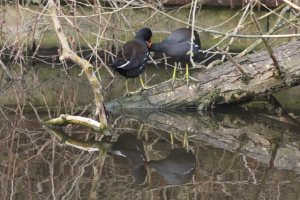 Observation - Pair bonding - UK and Ireland. Description: Birds of the Western Palearctic describes a Bowing and preening ceremony as part of pair bonding in this species. In that one bird (the submissive partner) takes a crouched posture whilst the other (the dominant partner) preens its head and neck. Th
Birds of the Western Palearctic describes a "Bowing and preening ceremony" as part of pair bonding in this species. In that one bird (the submissive partner) takes a crouched posture whilst the other (the dominant partner) preens its head and neck.

This is not quite what is happening here, the bird being preened is not in a bowed / submissive posture.

But I suspect this is still part of pair bonding behaviour.
Main navigation