Little Grebe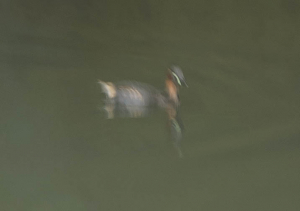 Observation - Little Grebe - UK and Ireland. Description: Small bird, near a group of Mallard, Mandarin and a coot. Much smaller size than any of the ducks. It was diving frequently near the edge of the river. I tried to get a photo - and as you can see I failed! I was surprised by the colours that came out -
Small bird, near a group of Mallard, Mandarin and a coot. Much smaller size than any of the ducks. It was diving frequently near the edge of the river. I tried to get a photo - and as you can see I failed!

I was surprised by the colours that came out - and you get an idea of the shape of the bird.

Surely it's the wrong time of year to be a juvenile anything?

It couldn't be a phalarope could it?
Main navigation